Why Choose IFAB to Design Your Value-Added Food Product Plant?
To launch your new and innovative product, you need to collaborate with a partner that will get you to market quickly, and offer you guidance as you grow. Our diverse knowledge, gained from designing a variety of processing facilities in the food industry, allows us to design solutions that create optimal value for both the short and long-term.
Our Experience Designing Value-Added Food Product Plants
Not all cooks have the same experience, and not all engineering companies have designed value-added food plants.
When you're investing in a strategic project for your food company, you don't want a partner that is trying a new recipe with your budget.
We have experience partnering with a multitude of value-added food processing companies who produce soups, sauces and more. We have developed expertise in creating hygienic, optimized spaces that work.
Value-Added Food Processing
Features in past designs for value-added food processing plants include:
Hygienic design of building and mechanical and electrical infrastructure for vegetable processing, food service assembly, meat breading and cooking, IQF, and dry ingredient mixing
Continuous line oven, fryer, and charbroil operations
Vegetable storage, sorting, cleaning, and cutting operations
Large batch mixing of soups and sauces, including bulk ingredient metering
Changeover from small quantity mixing to large quantity mixing
Process flow analysis to eliminate bottlenecks and increase throughput
Warehouse distribution systems for easy access to multiple ingredients and/or product lines
Assembly of food service individual trays
Wash down rooms for all moveable equipment, trays, and tubs
Packaging systems using pouches, bags, tubs – with mixed SKUs for individual consumption and food service
Applicable design requirements from CFIA, USDA, BRC, AIB, and HACCP certifications
Portfolio: Value-Added Food Products
Adding more value for diners is what our customers do. We love helping them do it because we work for food.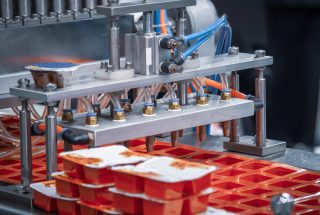 National Sauce and Soup Specialists
Alberta
Completed a multi-stage master facility plan design to maximize use of existing space while increasing throughput, storage, and office space in an environment of constant growth.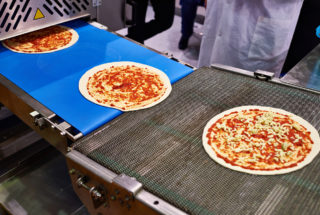 Specialty Pizza Producer
Ontario
This pizza is a game changer! IFAB provided process automation options, equipment procurement assistance, and a full facility renovation in phases to help this pizza maker deliver on the first pizza subscription service in the world.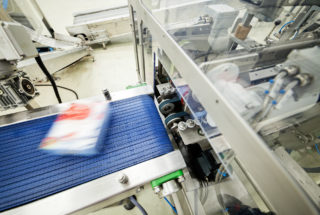 Value-Added Producer
Ontario
Assessed the process flow of multiple products across several integrated but distant facilities, leading to a rationalization of production lives, renovations to maximize throughput and storage efficiencies, and the sale of excess real estate.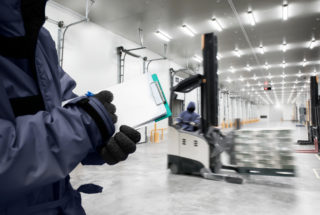 Distribution Centre for Value-Added Processor
Ontario
IFAB provided master planning, detailed engineering, permit and procurement, and project management support to maximize cold and frozen distribution. Considerations included the ability to swing the facility to different temperature requirements to match seasonality.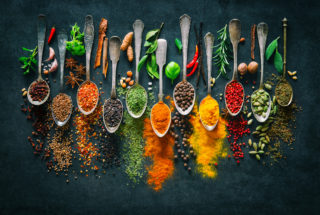 Product Developer and Ingredients Producer
Ontario
Worked with global leader of product development to define a new state-of-the art LEED facility, including the equipment integration, plant size optimization, supreme quality measures, and more than a decade of future phased implementation of growth plans.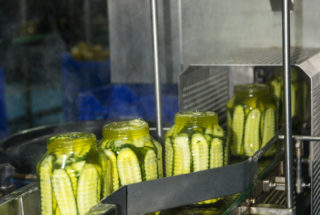 Pickled Product Producer
Ontario
Provided equipment analysis and layouts to help a popular pickler to scale up production from small batches to an almost fully automated production line. Assisted to obtain funding to aid in this success story.