Why Choose IFAB to Design Your Assembled Food Product Plant?
To launch your new and innovative product, you need to collaborate with a partner that will get you to market quickly, and offer you guidance as you grow. Our diverse knowledge, gained from designing a variety of processing facilities in the food industry, allows us to design efficient and food-safe solutions that create optimal value for both the short and long-term.
Our Experience Designing Assembled Food Product Plants
Not all cooks have the same experience, and not all engineering companies have designed food processing plants.
When you're investing in a strategic project for your food company, you don't want a partner that is trying a new recipe with your budget.
We have worked with every type of assembled food manufacturing company. From food services, to ready-to-eat meals, we have expertise in creating hygienic, optimized spaces that work.
Assembled Food Products Processing
Features in past designs for assembled food product processing include:
Hygienic design of building and mechanical and electrical infrastructure for vegetable processing, food service assembly, meat breading and cooking, IQF and dry ingredient mixing
Continuous line oven, fryer, and charbroil operations
Vegetable storage, sorting, cleaning, and cutting operations
Large batch mixing of soups and sauces, including bulk ingredient metering
Changeover from small quantity mixing to large quantity mixing
Process flow analysis to eliminate bottlenecks and increase throughput
Warehouse distribution systems for easy access to multiple ingredients and/or product lines
Assembly of food service individual trays
Wash down rooms for all moveable equipment, trays and tubs
Packaging systems using pouches, bags, tubs – with mixed SKUs for individual consumption and food service
Applicable design requirements from CFIA, USDA, BRC, AIB, and HACCP certifications
Portfolio: Assembled Food Products
Food-on-the-go is a reality. These projects helped our clients deliver it.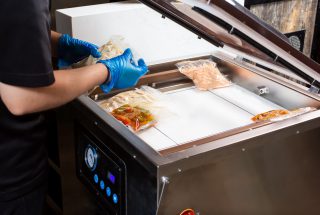 Sous Vide Processing Experts
Alberta
Assisted a specialty start-up company moving to full commercialization of a 'culinary arts meets technical innovation' process.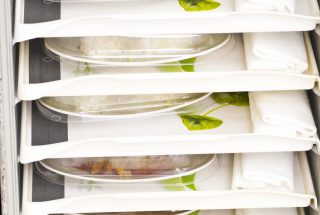 Airline Food Service Facility
Ontario
Renovated a multi-bay commercial unit into a single 45,000 square foot facility for cooking and assembling meals for airlines.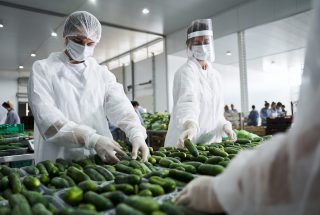 Teaching and Innovation Centre
Southern Ontario
Renovated existing classroom space into a vegetable processing teaching facility, complete with high-speed tray pack.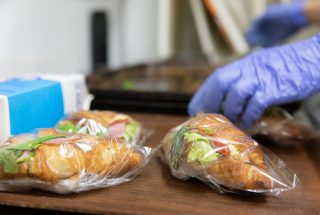 Lunch Kit Assembly Facility
Southern Ontario
Designed and coordinated renovation of a 54,000 square foot warehouse to a new CFIA approved lunch kit assembly facility.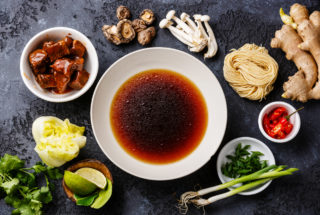 Ramen Home Kits
Ontario
This local favourite ramen shop pivoted in the pandemic restaurant closures of 2020 to mass produce over-the-top high-quality DIY kits, and relied on IFAB to provide insight and direction with the scale up and options for their new industrial facility.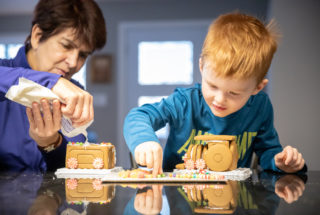 Cookie Craft Kits
Ontario
Food and art together! Provided analysis and multiple options to optimize production capabilities, increase throughput, and maximized storage for baked cookie and candy take home kits.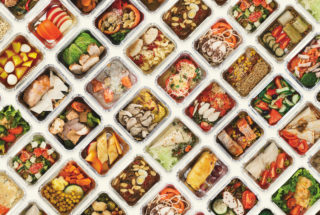 Ready-to-Heat Meals Producer
Ontario
This maker of premium level meal assemblies in individual and family size portions required assistance with work practices for a smooth process flow, including an assessment of interconnectivity of multiple sites. The results of the assessment led to a rationalization of some SKUs and an overall reduction of touches per product.