Why Choose IFAB?
Food is not a sideline – it's what we do. Our clients choose us because:
We develop long-term relationships with clients. This assists with strategic, upfront master facility planning and every other stage of the execution of that plan. Our approach is collaborative.
Our team. We hand-select our team so we have the  breadth and depth for projects of all sizes. Our experts live & understand both the high speed and specific hygienic design requirements in the food sector.
We are owner driven. IFAB's business partners have decades of experience in their fields and they put that to work for clients every day. Clients know they are working with decision-makers and leaders, which means maximum flexibility and utmost confidence.
Our methods. We directly integrate with your key stakeholders and use Live AutoCAD sessions. This eliminates weeks of paper mark-ups and back-and-forth reviews, with immediate visual feedback of concepts and designs.
Our specialized knowledge. As food & beverage specialists we understand the regulations that influence your operations, such as CFIA, BRC, AIB, Campden and HACCP. We also have great relationships with the people, companies & contractors you need to work together on your project.
Whether you are building a new facility to scale your output, launching a new product line, or automating processes, IFAB helps you make smarter decisions as you invest in your facilities.
We Integrate Food And Buildings for you.
We're IFAB.
We've Worked for (Almost) Every Type of Food Company
From small food businesses launching into larger facilities, to established fortune 500 companies seeking better ways to optimize production, IFAB has worked 'for food' in every stage of business.
Our in-house team of project managers, designers, and engineers are hand-selected to meet the food and beverage sector's high production output and hygienic requirements. We are full of experience — but hungry for a challenge.
Our Story
IFAB is built on long-term partnerships. With some team members having worked together since 2005, we established our company a few years later in 2013.
We have always believed in cultivating lasting client relationships through excellent service and value as it supports both our growth and our partners.
Dennis Group
Continuing to build on long-term relationships, in 2020 we partnered with Dennis Group — a leader in food and beverage design in the U.S. Combining our design and engineering specializations with Dennis Group's packaging, automation, modelling, and construction management capabilities, we have expanded our services to offer full-scale design-build projects.
Our Team
People want to join us because our culture is all about respect, fun, and developing expertise through collaboration. Our in-house experts include project managers, plant operations specialists, process improvement designers, building envelope and interior designers, and engineers in the structural, mechanical and electrical disciplines.  To ensure successful projects, project managers, designers, and engineers with relevant backgrounds in plant operations, buildings, processes, interior design, structural, mechanical and electrical engineering work together with leadership.
IFAB's team is expertly hand-selected based on their demonstrated ability to meet both the high speed and specific hygienic design requirements of the food sector, while collaborating for client projects.
Our breadth of experience, and the fact that we genuinely enjoy working together, means we excel at creating hygienic, highly efficient food plant designs for our clients.
Meet IFAB's Founding Partners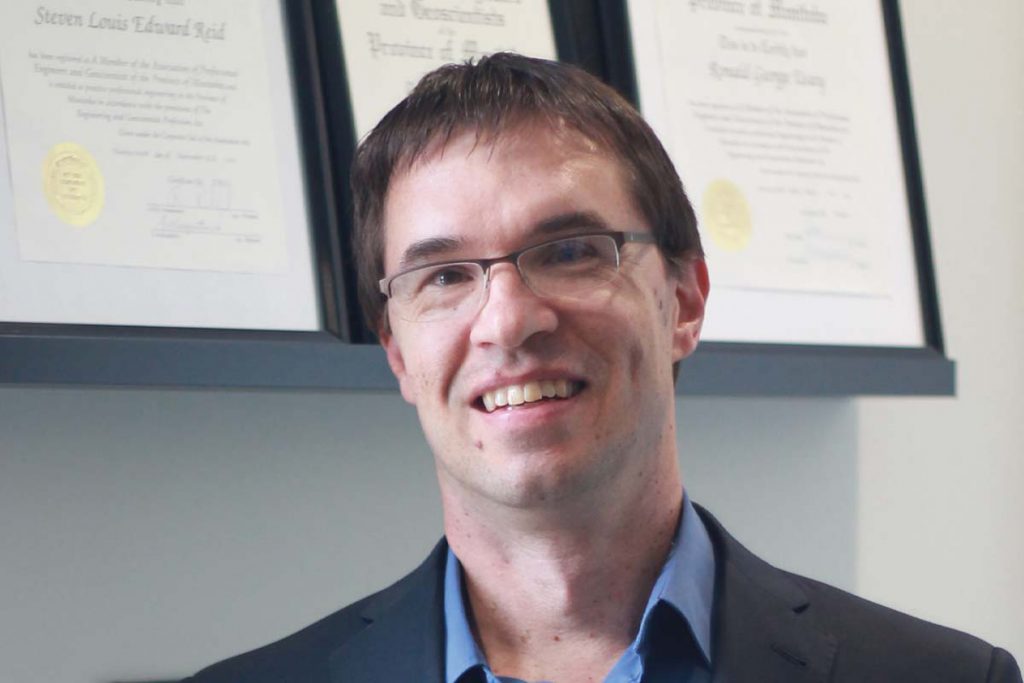 Ron Usaty, P.Eng.
Chief Executive Officer
Ron has responsibility for all design and engineering departments in the Canadian organization.
With more than 25 years of experience, Ron knows almost everything about food facility design, and he mentors others on multiple teams to share this wealth of knowledge.
Ron is particularly sought out for his knowledge of the poultry industry. He benefits all our clients through his expertise in commercial cooking, mechanical support systems such as steam, compressed air, water, refrigeration for food facilities, and architectural building systems to ensure industrial facilities meet building code requirements.
While leading teams delivering multimillion-dollar projects, he has earned a reputation for both practical solutions and realism.
We are lobbying to have Ron's photo appear in the dictionary under the definition of 'engineer'.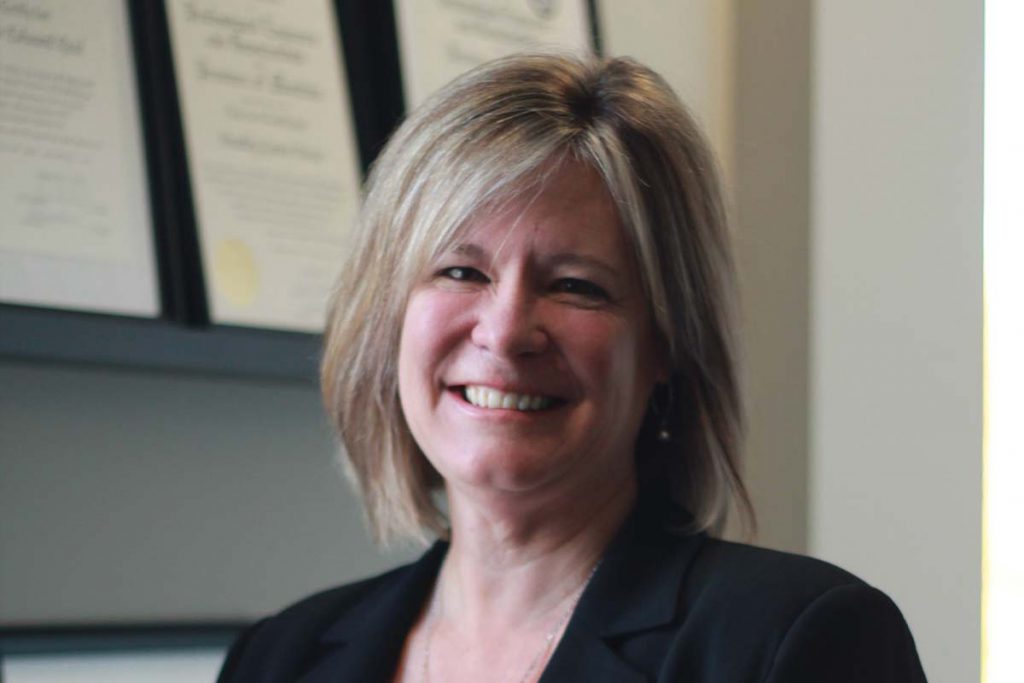 Heather Vander Schaaf, PMP
Chief Operations Officer
Heather oversees Canadian operations with a focus on organization capability, project excellence, and company fiscal responsibility.
In projects, she leads by example when leading integrated project teams, from early concept design through construction and start up, and has done this in multiple product types including bakeries and value added products. Her projects end with a celebration dinner.
Her specialties include early strategic planning with clients to optimize their investments through process flow efficiencies, supply chain improvements, investment feasibility assessments, solid project definitions, and realistic schedules.
Heather's true passion is the engagement of every team member to be the best they can be.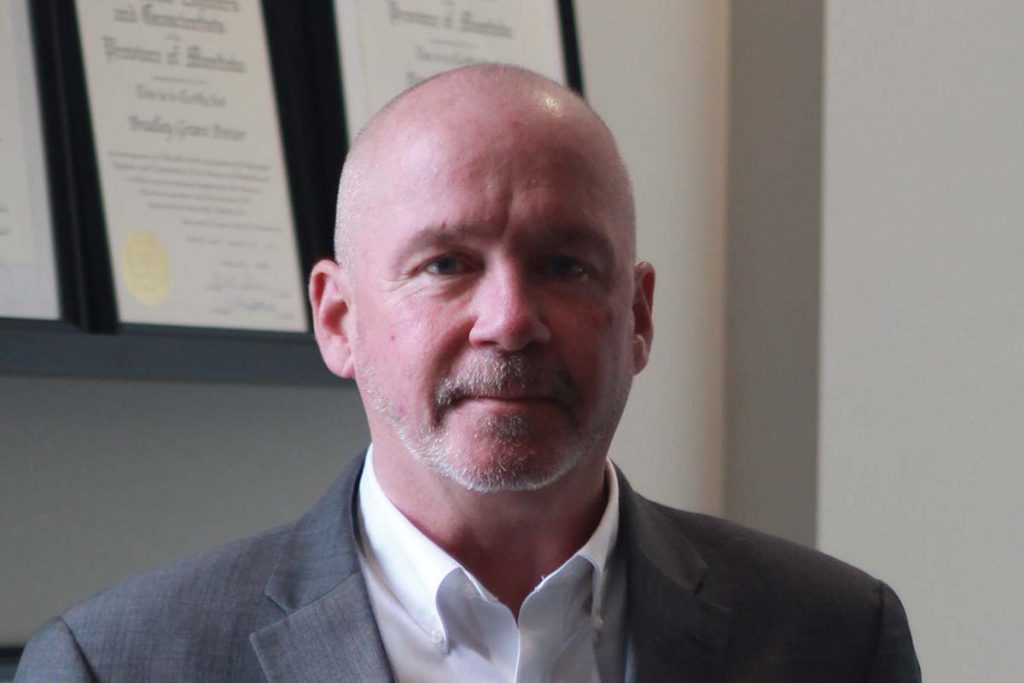 Joe Nagy
Chief Strategy Officer
Joe leads business development and multi-sector process optimization for the Canadian team.
Joe is known globally in the industrial food and beverage world as a leading expert in food processing for a wide range of products. He has a strong specialization in meat processing (pork, beef, poultry) from slaughter to smokehouses to packaging, and can articulate multiple methods and the strengths and pitfalls of each.
He offers practical insight and solutions for high value investments based on years of experience in maintenance and operations with major North American food companies. And he has a memorable story to illustrate every watch out.
Joe provides strategy leadership to maximize efficiencies with his solid business insight and often unique perspective. He does this both internally and for clients.
In his spare time, Joe teaches us how to make sauerkraut and kimchi.