Why Choose IFAB to Design Your Beverage Plant?
Your brand must provide a consistent, quality output while maintaining profit margins. Our exclusivity to the food and beverage industry reinforces our dedication to continuously engineering optimized processing improvements, while meeting hygienic requirements.
Enhancing our expertise, in 2020, IFAB entered a partnership with Dennis Group, the winner of Food Engineering Magazine's 'Plant of the Year' for Keurig Dr Pepper's 1.5-million square foot production facility and distribution centre.
Our Experience Designing Beverage Plants
Would you order a vanilla latte at a cocktail bar? Not all cooks have the same experience, and not all engineering companies have designed process optimized beverage plants.
When you're investing in a strategic project for your beverage company, you don't want a partner that is trying a new recipe with your budget.
We have worked with a multitude of beverage processing companies from tea to coffee, and alcohol, and we have expertise in creating hygienic, optimized spaces that work.
Beverage Processing
Features in past designs for nutraceutical, biotechnology, and cannabis processing plants include:
Raw materials receipt and bulk storage
Malting, milling, mashing, fermentation, chillproofing, filtration, pasteurization
Blending / batch processing
Fruit extraction and concentration
Aseptic filling
CIP systems
Refrigeration
Storage vats and tanks
Automation and controls
Material handling / palletizing
Packaging
Bottle making / blow molding / injection molding
Portfolio: Beverage
There is nothing like the perfect beverage to complement your day. Our clients need the right facilities to deliver the beverages we love.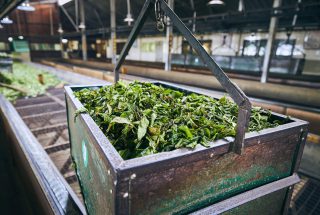 Speciality Teas Manufacturing and Distribution
Ontario
Worked with long-term clients through multiple stages of growth. This included expansion and new facilities in order to increase productivity, manage current space to allow for increased order volume, and decrease dwell time of products.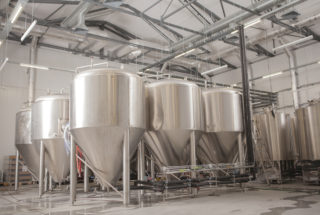 Craft Brewery
Ontario
Provided detailed engineering, permitting, and construction support to renovate warehouse into a new distilling space, complete with a spirit barrel storage area.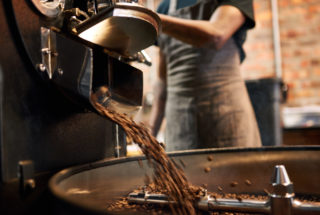 Coffee Roaster Technology
Ontario
Conducted a technology assessment of coffee roasting production and determined approaches and technological solutions to improve throughput and ways to reduce manual labour.