See Our Work
Wondering whether our team has the experience necessary for your project?
Enjoy these descriptions of some of our projects. Our clients value their privacy and so, we share what we can.
Portfolio: Beef
IFAB's work in the beef sector includes both primary and secondary processing with some of the top national processors across Canada.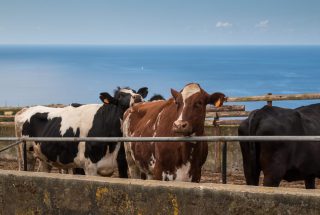 Primary Beef Processing Facility
Atlantic Canada
Analyzed product flow and reconfigured packaging and line layouts for improved productivity.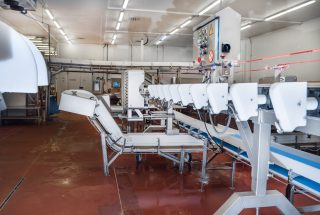 Primary Beef Processing Facility
Southern Ontario
Conducted a water usage study and redesigned systems for increased efficiencies.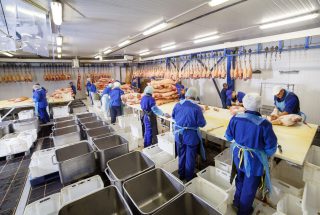 Primary Beef and Multi-Species Processing Facility
Alberta
Completed a Master Facility Plan for a new multi-species federal facility.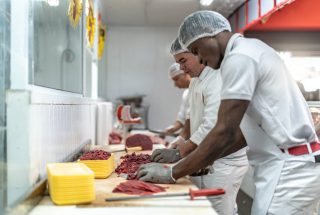 Retail and Foodservice Meat Products
Alberta
Assisted a family-run company to manage continuous growth, resulting in a brand new facility with state-of-the-art equipment.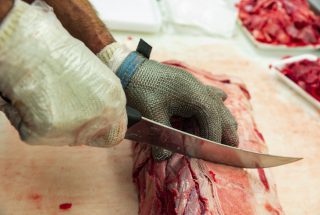 New Service Centres
Ontario, Manitoba, British Columbia, and North Carolina
Prepared initial plans and building designs with federal compliance for several case-ready meat processing plants. Designed process layouts and coordinated equipment installation and start-up.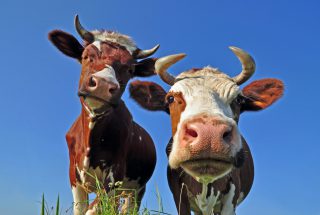 Primary Beef Processing Facility
Saskatchewan
Completed design and procedure modifications to be compliant with both SRM regulations and to achieve process throughput improvements.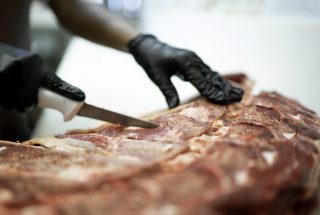 Secondary Beef Processing Facility
Southern Ontario
Completed design and engineering for a renovation of a facility for secondary beef processing.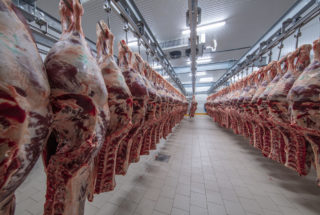 Primary and Secondary Beef Processing
Ontario
IFAB developed a Master Facility Plan for a beef processing facility capable of 1000 head per day and included hot boning, traditional cut floors, and wastewater treatment. Adherence to CFIA and EU requirements were considered throughout the design process.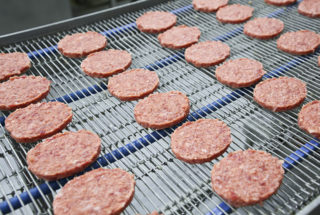 Hamburger Line and Freezer Addition
British Columbia
Provided project management, full design, and procurement support for a new hamburger line renovation and freezer addition to allow greater production throughput and increased distribution flexibility at the facility.
Portfolio: Pork
IFAB's technical and process expertise is sought by pork producers across Canada and into the US and Mexico.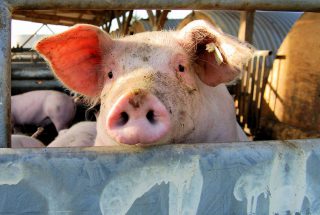 Primary Pork Facility Expansion
Manitoba
Created, engineered, and managed a multi-phase master facility plan to double throughput. A long-term relationship with the client was initiated in 2007, with phases of expansion continuing today. Provided consulting on all aspects of processes, from the barn to a new CO2 stunning process, cut floor, packaging, and distribution.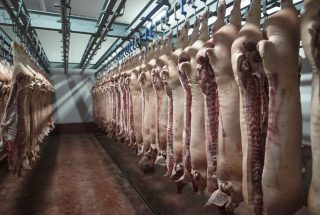 Primary Pork Facility Expansion
Alberta
Consulted and provided engineering and project management for several phases of facility expansion including a new carcass cooler, an expansion for dry storage, and a realignment of internal processes.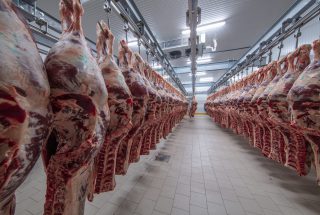 Primary Pork Facility Redesign
Iowa
Consulted and provided Live AutoCAD to modify existing dressing floor, change the facility for dual kill lines, expand cooler, and modify rails. All designs included keeping the existing USDA plant running.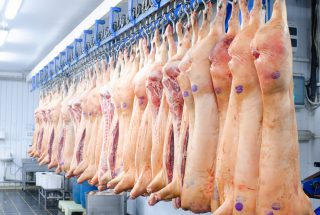 Primary Pork Process Redesign
Quebec
Consulted and provided Live AutoCAD to review multiple layout options for a new cut and packaging layout for 600 heads per hour.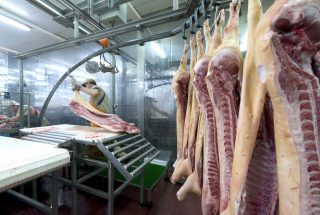 Primary Pork Process Redesign
Saskatchewan
Provided a redesign of layout to increase packaging throughput. Total process 'Gap Analysis' to facilitate funding requirements of the SLIM funding program.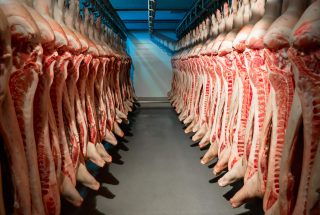 Primary Pork Facility Expansion to Double Throughput
Manitoba
Provided on-site project management and design leadership for multiple projects to support expansion to the second shift. Projects included dehumidification, blood tanks, rail modifications, boning lines, and by-product harvesting.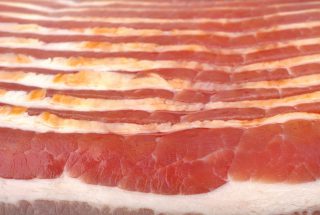 Secondary Pork Processing Facility Expansion
Manitoba
Developed a new process and building expansion to create the largest bacon facility in Canada.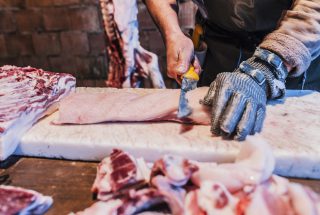 New Service Centre
North Carolina
Prepared preliminary building design for a 72,000 square foot case-ready meats processing plant with USDA compliance. Designed process layouts and coordinated equipment installation and start-up.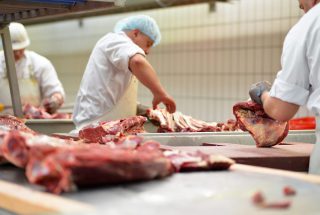 Service Centre Rebuild
British Columbia
Prepared preliminary building design for a 67,000 square foot case-ready meats processing plant to replace a building damaged by a fire. Designed process layouts and coordinated equipment installation and start-up.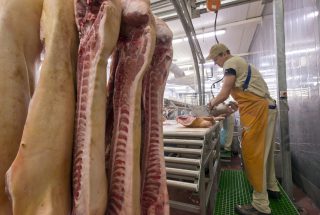 Hog Processing Facility
Southern Ontario
Provided design and project management of a new 34,000 square foot federally registered hog processing facility for 1,000 hogs per day.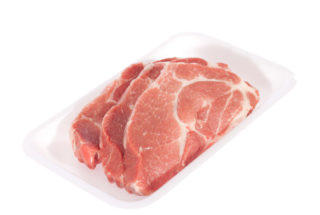 Cut, Pack, and Chill Optimization Project
Ontario
IFAB's engineering and design consultations led to the development of a Master Facility Plan to significantly increase productivity, including cutting, packing, chilling, and shipping of hogs.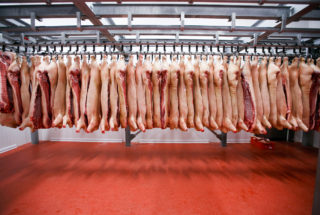 Primary Pork Process Redesign
Quebec
Provided consulting services and detailed engineering for a multi-year phased update and expansion. Designs included a controlled atmosphere stunner and other upgrades for humane treatment, as well as equipment selection and full project opinion of cost.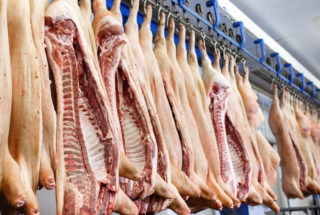 Primary Pork Facility Retrofit
Saskatchewan
A plant-wide overhaul was engineered to convert a beef processing facility into a sow and market hog processing facility. Phased planning and designs include changes to increase throughput and the installation of a controlled atmosphere stunning system.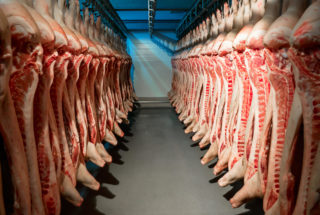 Primary Pork Facility
Alberta
This project was a significant multi-year undertaking of phased growth for a primary pork producer. Work included full engineering and project management to expand the plant and incorporate a new atmospheric stunning system, all while avoiding disruptions to the active operation and preventing the need for future rework.
Portfolio: Poultry
Our work in the poultry sector has been both extensive and long-term with the top national producers across Canada.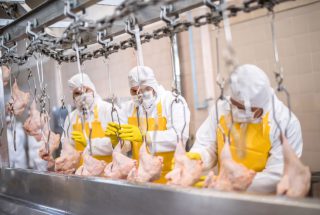 Large Poultry Cooperative
Manitoba
Created, engineered, and managed a master facility plan for an expansion of the existing facility. The project included a feasibility study for four possible options to upgrade kill to chill operations for chicken and turkey.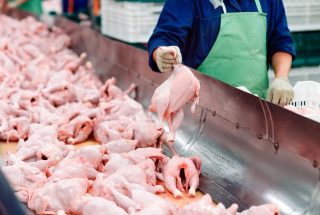 National Poultry Operations
Southern Ontario
This long-term partnership with a national producer led to a master plan and project execution which included throughput modifications, live receiving systems, hen dolly conversion, kill floor expansion, new air chill, new freezers, auxiliary buildings, and a retail outlet.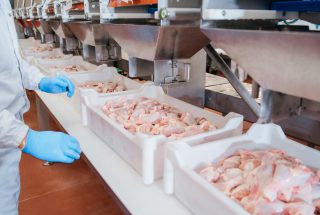 National Poultry Producer
Alberta
Modified existing operations to add cooling capacity and increase dehumidification capabilities.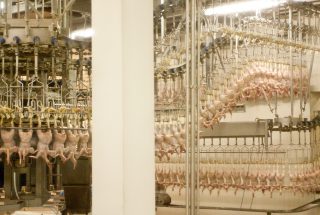 New Poultry Plant
Nova Scotia
Worked in partnership with poultry producer to go from concept to reality for a state-of-the-art 190,000 square foot chicken and turkey processing plant.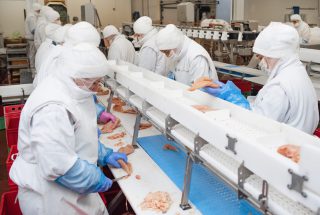 Poultry Processing Renovation
Southern Ontario
Designed and project managed a renovation and expansion of the existing industrial building to create a 70,000 square foot poultry processing plant.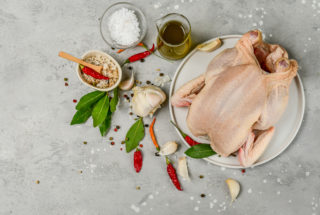 Turkey Processing Plant Conversion
Ontario
IFAB provided design, engineering, and project management to convert a pork processing plant into a turkey processing facility. This award-winning project was the largest single investment in the Canadian turkey industry in 25 years and recycled a dormant building into a productive and efficient operation.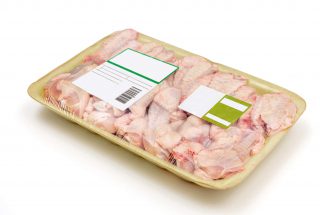 Case Ready Poultry Process Upgrade
Ontario
Efficiency and throughput were significantly enhanced in this consumer-ready poultry operation through effective equipment selections, integration, and added automation. IFAB provided process improvement consultation, full engineering, tender, permit, and project management services for this hugely successful upgrade.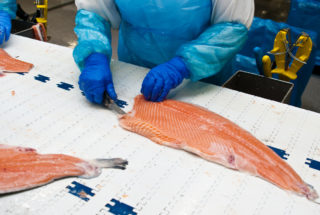 Seafood Facility Expansion
Ontario
Provided engineering and design support for a seafood facility expansion, allowing both fresh and frozen fish to be processed and packaged. Processes included hot smoke, cold smoke, and specialized packaging processes to account for frozen and fresh product lines.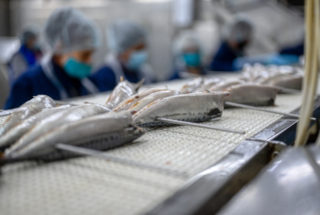 Primary Fish Processing Optimization
Ontario
Provided analysis and evaluation of multiple interconnected sites to understand process optimization, investment rationalization, expansion opportunities, and costs associated with upgrades.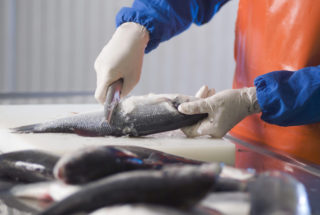 Seafood Production Space Optimization
Ontario
Assessed facility processes and then selected floorplan enhancements and equipment for optimal production of a variety of seafood products within a confined footprint.
Portfolio: Bakery & Snack Food
The IFAB Team has worked with many clients whose projects involved renovations, expansions and building new bakery facilities and/or snack food production.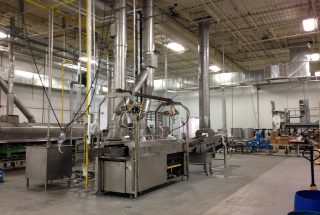 East Indian Bakery
Southern Ontario
Facilitated master facility plan with client and designed fast track facility renovation to consolidate three facilities under one roof. The project included fryer lines, bakery, custom food preparation, and a retail store.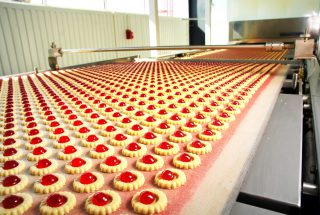 Baked Goods National Producers
Southern Ontario
Designed infrastructure renovation to change over existing warehouses for fast track move-in of multiple product lines and a mix of batch and continuous systems for a high profile, high volume bakery.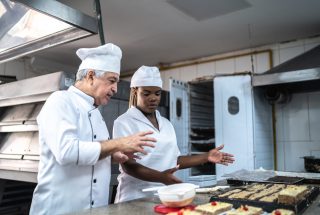 Teaching and Innovation Centre
Southern Ontario
Renovated existing classroom space into a bakery teaching facility, completed by overcoming challenges of ventilation in an institutional facility.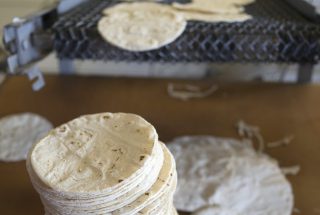 Tortilla Line Expansion
Northern Alberta
Installed a new baked goods line at the Edmonton facility.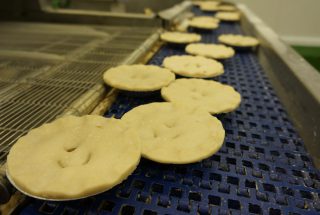 Pie and Baked Goods Manufacturer
Southern Ontario
Prepared preliminary building design for a 78,000 square foot bakery plant for design/build and prepared process installation drawings for new and relocated equipment.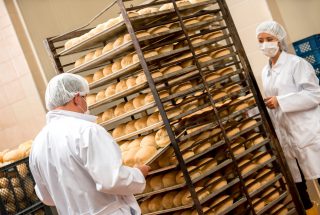 Industrial Bakery
Southern Ontario
Team members led hygienic design and project management of the new facility of more than 300,000 square feet for bread, rolls, and English muffins with building LEED® Silver design and all amenities. Included details for bulk flour and ingredient piping, spiral cooling, and multiple types of packaging.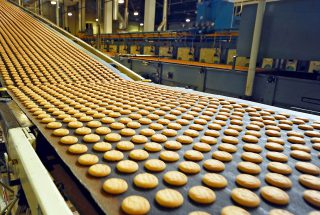 High-Speed Bakery Facility
Southern Ontario
Designed and provided project/construction management of a 25,000 square foot expansion and plant renovation of a federally inspected bakery plant. The $11M plant included the installation of a new, high-speed bakery line.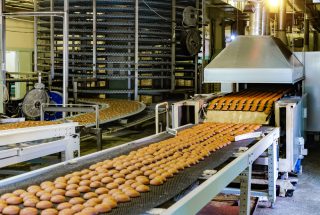 Large Bakery Producer
Ontario
Developed a multi-year master plan involving different bakery facilities to determine the best course of action for a new production line and for overall efficiencies, including moving equipment between facilities. Analyzed costs of several options in phases to deliver a project definition and return-on-investment equation for executive approval.
Portfolio: Dairy
Cheese requires specific humidity, temperature and patience. We have helped clients create their facilities.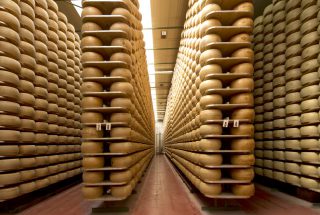 Cheese Producer
Manitoba
Worked with a cheese manufacturer to optimize the facility for future growth by consolidating electrical requirements into a single mechanical and electrical room. Work included design, project management, and consultations for future plant growth.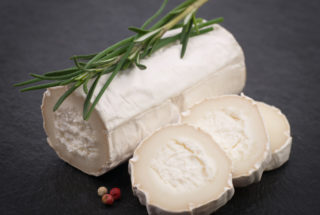 Goat Cheese Producer
Ontario
Provided services from concept through construction for the expansion of goat cheese production.
Portfolio: Nutraceutical & Biotechnology
Our clients throughout Canada require have precise designs for their nutraceutical, biotechnology, and cannabis plants.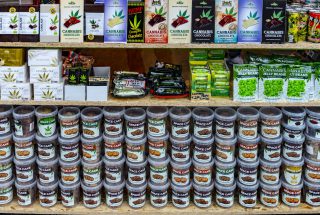 Hemp Food Production Facility
Manitoba
Primary consultant and engineer of record for multiple phases of process optimization and packaging expansion. Ensured that sustainable processes were incorporated into the plan as it was an essential consideration for the expansion of this Certified B Corporation.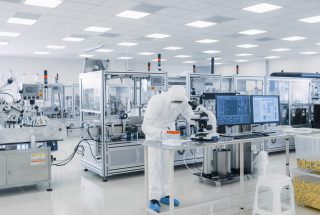 Health Products Lab and Production
Southern Ontario
Developed a master facility plan to renovate an industrial production facility. The comprehensive and detailed design process included an extensive testing lab, office space, and the industrial production of health products to support a variety of natural health, pharmaceutical, cosmetic, and personal care companies.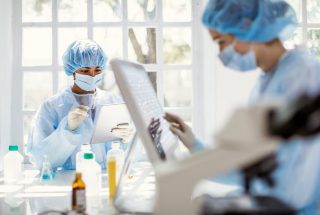 Biotech Company
Southern Ontario
Conducted process mapping, an optimized master facility plan, and detailed engineering were provided to assist this company in achieving a brand new home on a greenfield site. Engineering included an R&D lab and corresponding production facility to produce natural biomaterials for the personal care and cosmetics industries.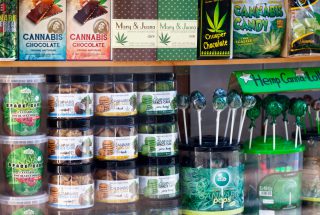 Cannabis Edibles Producer
Southern Ontario
Operating as the designated owner's representative, work included both overall program management and detailed designs for both renovations and expansions of multiple locations across Southwestern Ontario. Facility designs met Health Canada standards for processing, extraction, and testing laboratories.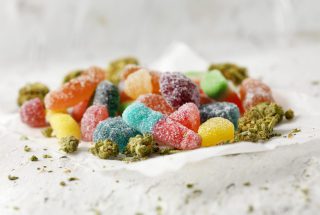 Cannabis Secondary Processing Facility
Southern Ontario
Acted as primary consultant for full design and engineering to renovate an existing 40,000 square foot building into a registered manufacturing facility for extraction, infused beverages, and gelatin candies. The facility was designed to meet the rigorous standards of GPP and Health Canada, complete with all hygiene protocols and security requirements.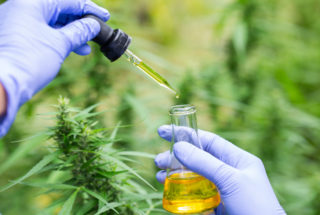 Cannabis Extraction Facility Expansion
Ontario
Designed floor space and HVAC to meet and exceed cannabis-extract production requirements for a value-added cannabis product manufacturer.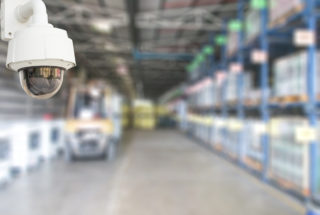 Cannabis Warehouse Retrofit
Ontario
Designed warehouse modifications and layout to accommodate new requirements, including air systems, odour control, and a separately regulated and highly secure storage area for products. All changes were compliant with cannabis regulations and requirements, including security.
Portfolio: Assembled Food Products
Food-on-the-go is a reality. These projects helped our clients deliver it.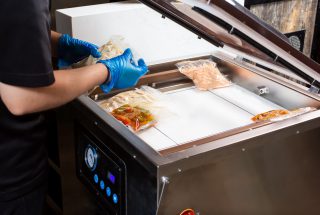 Sous Vide Processing Experts
Alberta
Assisted a specialty start-up company moving to full commercialization of a 'culinary arts meets technical innovation' process.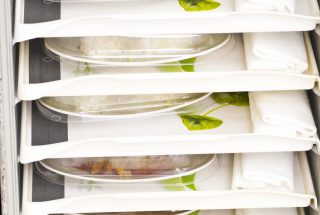 Airline Food Service Facility
Ontario
Renovated a multi-bay commercial unit into a single 45,000 square foot facility for cooking and assembling meals for airlines.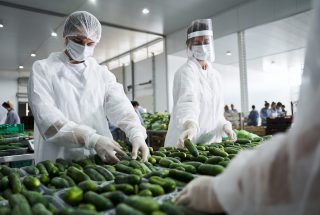 Teaching and Innovation Centre
Southern Ontario
Renovated existing classroom space into a vegetable processing teaching facility, complete with high-speed tray pack.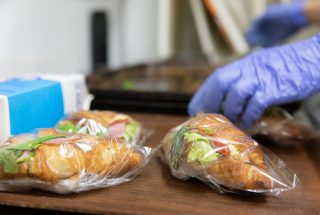 Lunch Kit Assembly Facility
Southern Ontario
Designed and coordinated renovation of a 54,000 square foot warehouse to a new CFIA approved lunch kit assembly facility.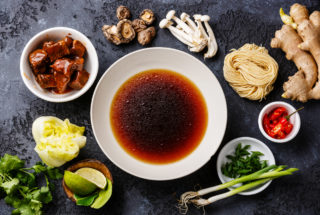 Ramen Home Kits
Ontario
This local favourite ramen shop pivoted in the pandemic restaurant closures of 2020 to mass produce over-the-top high-quality DIY kits, and relied on IFAB to provide insight and direction with the scale up and options for their new industrial facility.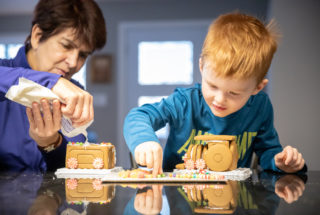 Cookie Craft Kits
Ontario
Food and art together! Provided analysis and multiple options to optimize production capabilities, increase throughput, and maximized storage for baked cookie and candy take home kits.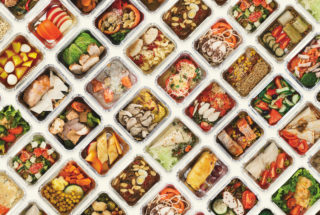 Ready-to-Heat Meals Producer
Ontario
This maker of premium level meal assemblies in individual and family size portions required assistance with work practices for a smooth process flow, including an assessment of interconnectivity of multiple sites. The results of the assessment led to a rationalization of some SKUs and an overall reduction of touches per product.
Portfolio: Value-Added Food Products
Adding more value for diners is what our customers do. We love helping them do it because we work for food.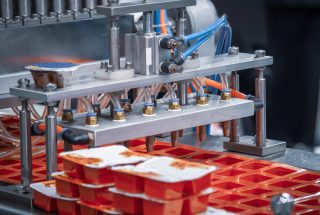 National Sauce and Soup Specialists
Alberta
Completed a multi-stage master facility plan design to maximize use of existing space while increasing throughput, storage, and office space in an environment of constant growth.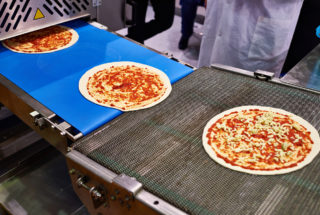 Specialty Pizza Producer
Ontario
This pizza is a game changer! IFAB provided process automation options, equipment procurement assistance, and a full facility renovation in phases to help this pizza maker deliver on the first pizza subscription service in the world.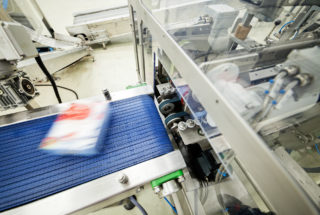 Value-Added Producer
Ontario
Assessed the process flow of multiple products across several integrated but distant facilities, leading to a rationalization of production lives, renovations to maximize throughput and storage efficiencies, and the sale of excess real estate.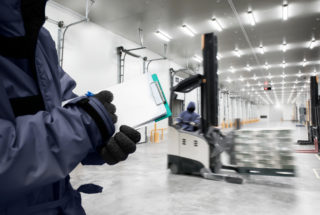 Distribution Centre for Value-Added Processor
Ontario
IFAB provided master planning, detailed engineering, permit and procurement, and project management support to maximize cold and frozen distribution. Considerations included the ability to swing the facility to different temperature requirements to match seasonality.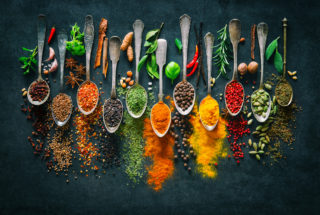 Product Developer and Ingredients Producer
Ontario
Worked with global leader of product development to define a new state-of-the art LEED facility, including the equipment integration, plant size optimization, supreme quality measures, and more than a decade of future phased implementation of growth plans.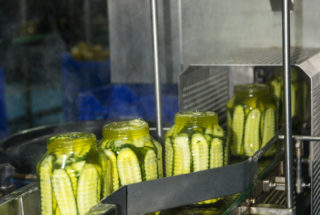 Pickled Product Producer
Ontario
Provided equipment analysis and layouts to help a popular pickler to scale up production from small batches to an almost fully automated production line. Assisted to obtain funding to aid in this success story.
Portfolio: Beverage
There is nothing like the perfect beverage to complement your day. Our clients need the right facilities to deliver the beverages we love.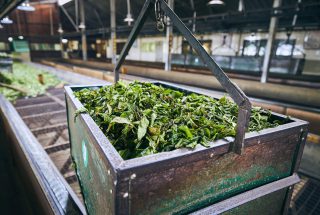 Speciality Teas Manufacturing and Distribution
Ontario
Worked with long-term clients through multiple stages of growth. This included expansion and new facilities in order to increase productivity, manage current space to allow for increased order volume, and decrease dwell time of products.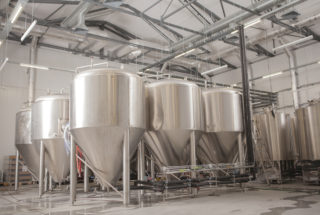 Craft Brewery
Ontario
Provided detailed engineering, permitting, and construction support to renovate warehouse into a new distilling space, complete with a spirit barrel storage area.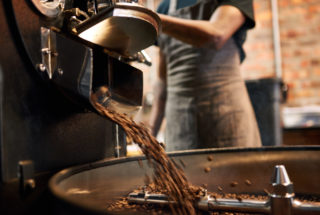 Coffee Roaster Technology
Ontario
Conducted a technology assessment of coffee roasting production and determined approaches and technological solutions to improve throughput and ways to reduce manual labour.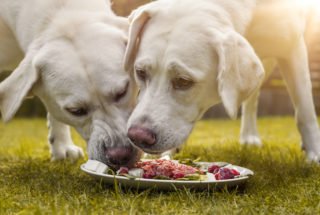 Raw Pet Food Producer
Ontario
Developed a Master Facility Plan with raw pet food producer to determine equipment layouts, warehouse size based on projected turns, regulation compliance, and a brand-appropriate exterior design for a new, greenfield production facility. Provided engineering for mechanical and electrical systems through construction.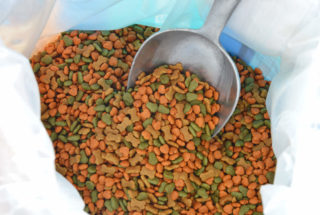 Premium Pet Food Producer
Ontario
Worked with a pet food producer to engineer solutions for air issues, including all necessary structural components. These projects were carried out to keep the facility running while making the adjustments.